Small portable diamond wire saw cutting machine Apply to reinforced concrete constructions cutting like reinforced concrete wall , concrete wall, block wall, bridge, subway, tunnels and small block squaring etc.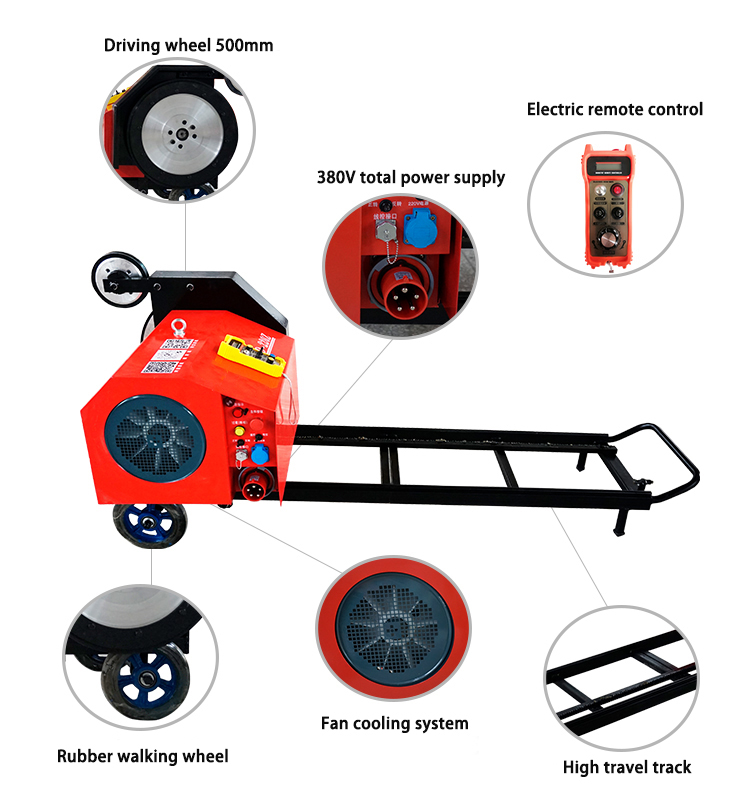 Product Feature:
1.Remote control
2.Easy operation
3.Convenient to use and maintain
4.Stable cutting performance

5.High cutting efficiency/High speed/Lower cost.
Working environment temperature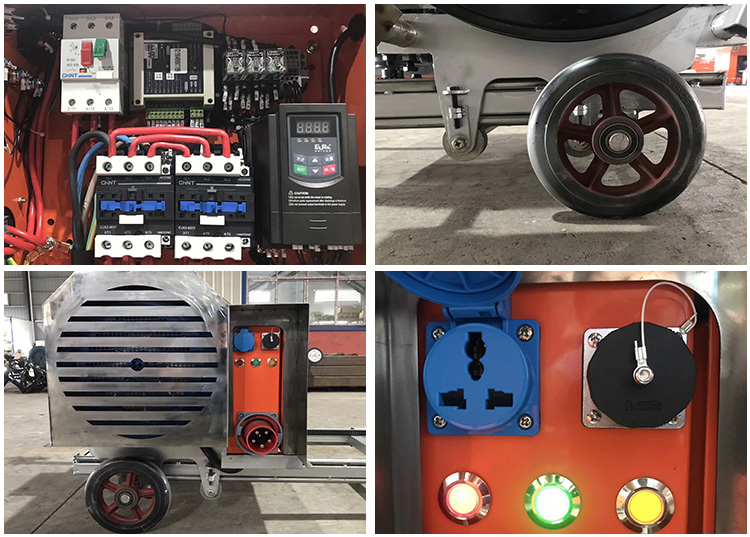 Warranty description:
1. Main motor and Sub-motor: 6 months warranty (except for human reasons, such as missing items, overload, under pressure, water intake, etc.)
2. Electric box: The inverter is guaranteed for 6 months (except for human reasons. such as the power supply is
wrong, the voltage is not within the rated range, etc. The electrical box is not waterproof, resulting in damage to the original device)
3. Other vulnerable electrical components warranty 3 months.
Diamond Wire Saw For Reinforce Concrete Cutting:
We recommend 11.5mm Rubber and Spring wire.
The wires are widely used in the reinforced concrete with more than 5% steel inside. Used in the building constructions, cutting for houses, bridges, cement pipes and under water buildings.
WE ARE ASSURING THAT THE CUTTING LIFE WILL BE OVER THAN 2.5~3.0SQM/METER.