Hydraulic Diamond Wire Saw Machine
is widely used for cutting concrete, granite stone, rock, walls, metal and beams in
construction of bridges, roads and tunnels.
The use of the diamond wire saw is quite flexible which can easily achieve
horizontal
cutting and vertical cutting. Wire saw machine is a perfect choice , even the cutting works are under-water 30-50 meters.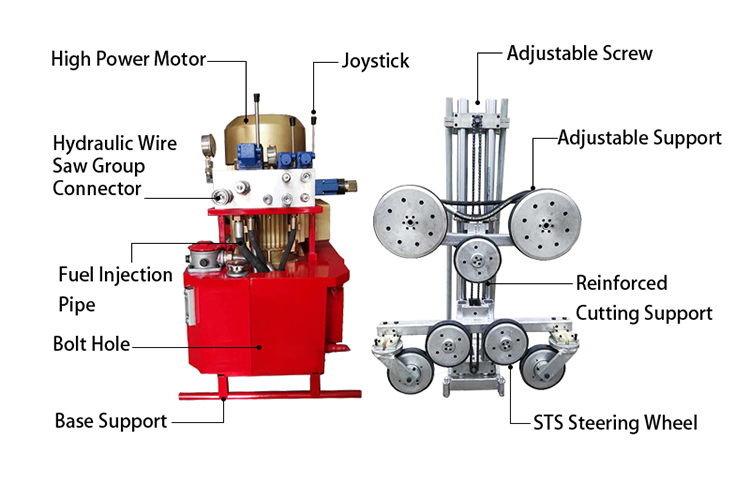 Features:
1. Hydraulic-driven, Diamond Wire Saw Machine can work in different situations. 2. It's made of hard materials. The wedges are running stability. Long surviving life. 3. Powerful cutting ability, it can split the stone or concrete easily with no cutting depth limitation. 4. High Efficiency, and it's easy and comfortable to operate and maintain.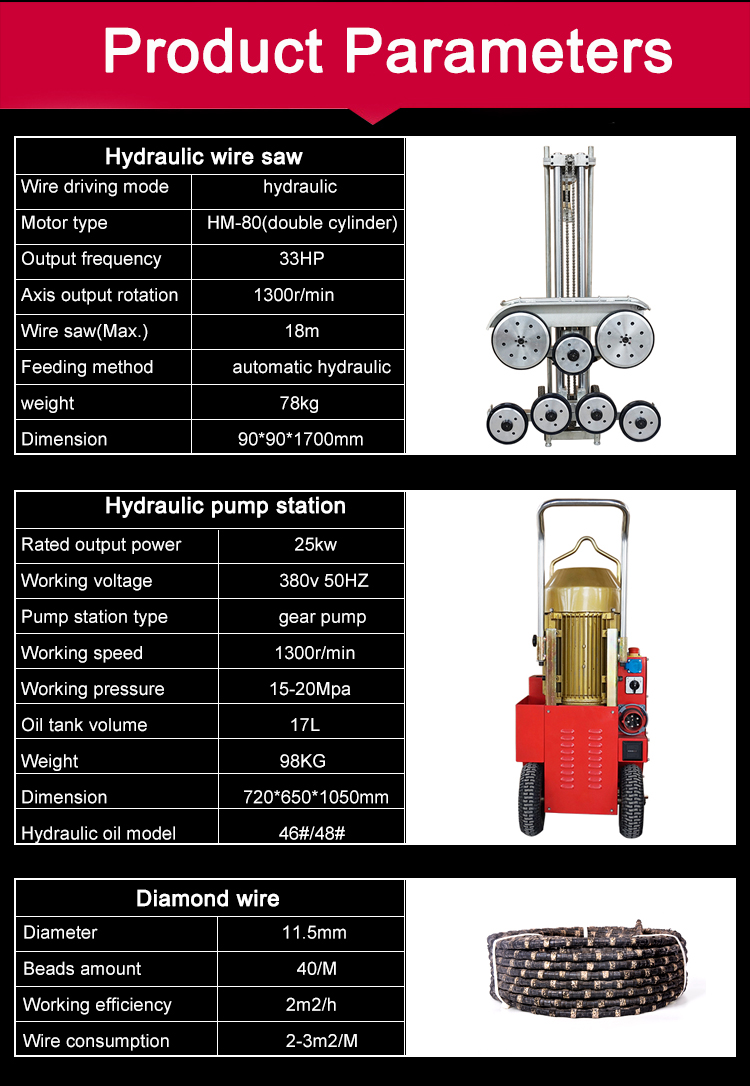 Wire Saw Rope Zone
1.Diamond Wire Saw For Reinforce Concrete Cutting:
We recommend 11.5mm Rubber and Spring wire.
The wires are widely used in the reinforced concrete with more than 5% steel inside. Used in the building constructions, cutting for houses, bridges, cement pipes and under water buildings.
WE ARE ASSURING THAT THE CUTTING LIFE WILL BE OVER THAN 2.5~3.0SQM/METER.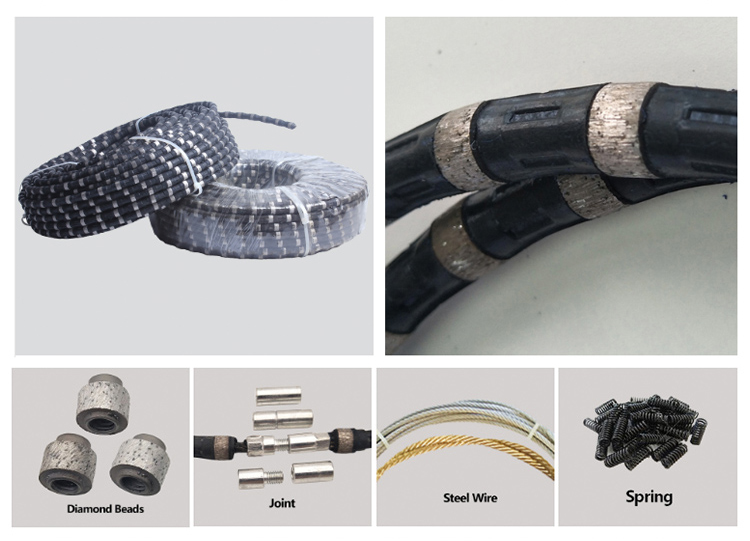 2.

Diamond Wire Saw For Metal Cutting:
The latest environmental protection method for cutting large-casting steel, solid iron, large-casting metal, etc. Which is diamond wire saw machine to drive the diamond wire saw to run at high speed under the condition of tap water cooling.This cutting method is smoke-free, ash-free, toxic-free and harmless, and has no pollution to the environment. It is a safe and environmentally friendly construction method.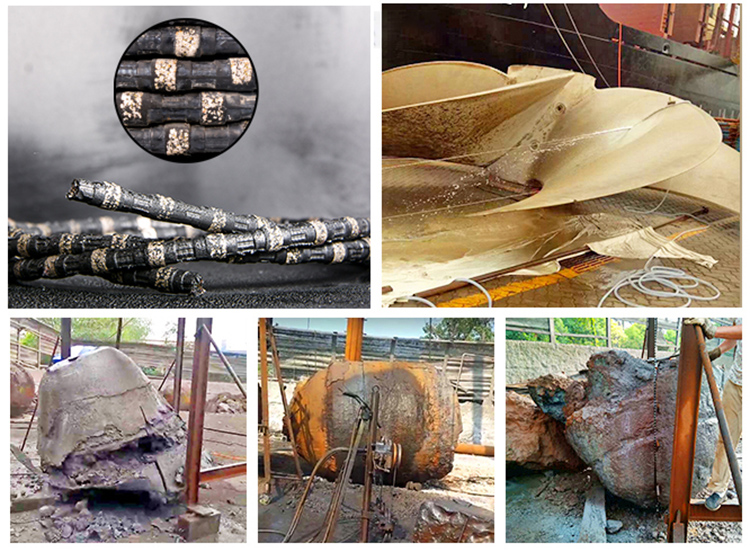 3.
Diamond Wire Saw For Under-water Cutting:
Diamond wire saw for underwater concrete, steel wire-rope and shipwrecks cutting.