Rock drilling with gasoline
YN27C Internal Combustion Rock Drill is a hand-operated rock-drilling tool, composed of a small gasoline engine, an air compressor and rock drill. Its outstanding characteristic is that the stated functions can be realized by changing the hand handle according to the requirements without changing the inner parts of the machine head. Available for drilling, splitting breaking, ramming, shoveling. And widely used in mining ,road construction, quarrying and national defense construction.

The Internal Combustion Rock Drill Type YN 27C has functions of drilling holes, cleavage, bruising, tamping and chiseling.
Technical parameters:
| | |
| --- | --- |
| Weight | 27kg |
| Overall Dimensions | 746x345x229mm |
| Engine piston bore and stroke | 58x70mm |
| Engine displacement | 185cm3 |
| Rotating speed of engine (mean value of five holes) | ≥2450 r/min |
| Rotating speed | ≥200 r/min |
| Max drilling depth | ≥6m |
| Fuel tank capacity | ≥1.14L |
| Rotating speed of drill rod | ≥250mm/min |
| Clearance of spark plug | 0.5~0.7 mm |
| Impact energy | ≥25J |
| Fuel consumption (mean value of five holes) | ≤0.12L/M |
YN27Crock drilling with gasoline
YN27Crock drilling with gasoline-----Exhibition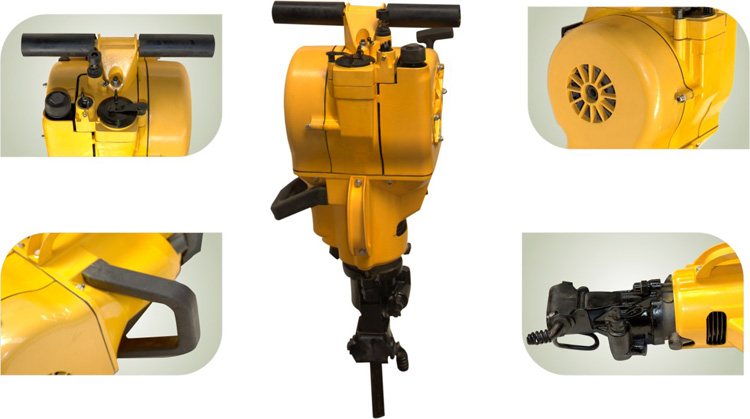 YN27Crock drilling with gasoline-----Packing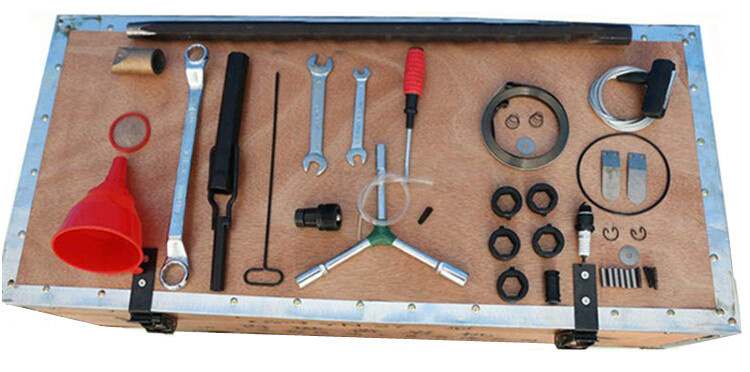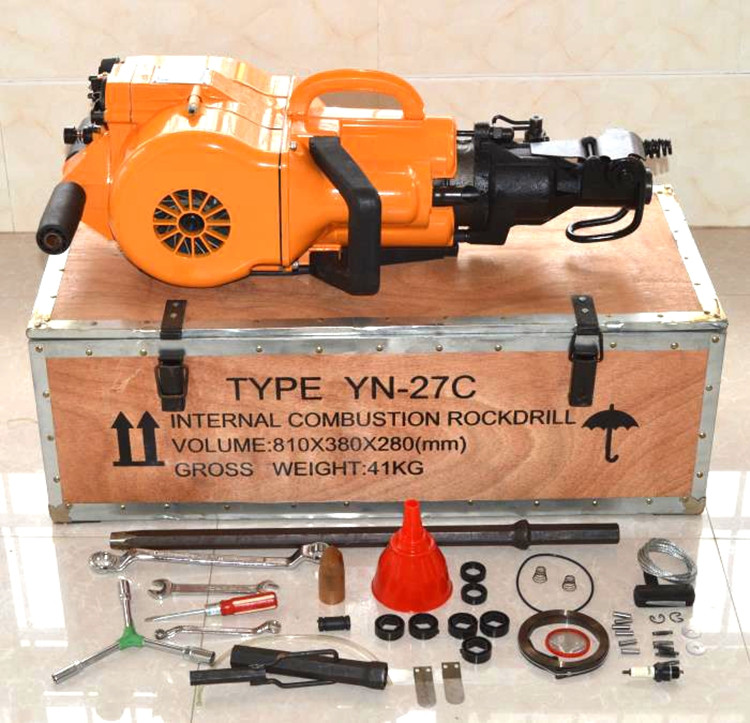 YN27Crock drilling with gasoline-----Storage Room