Whatsapp/Phone:+86 18186993613
E-mail: sales@superdrill.com.cn
High Soundless Cracking Agent(HSCA),as known as static cracking agent, is used for the mining and cutting of precious stone materials such as granite, marble, jade and so on, and for the cracking and removal of special works such as urban concrete structures, open caissons and pile heads. The cracking process is without vibration, noise, dust and harmful gas. HSCA is a safe, environment friendly, high energy material.
During producting, we adopt advanced technology of carbon reduction, denitration and energysaving and use the blowout prevention technology with independent intellectual property. HSCA is an achievement of national science and technology project. Our company has perfect test conditions, and the scale of annual output is 35,000 tons. This product executives Standard JC506-2008, and our company is one of the drafting units for the Standard. Our product has complete types and specifications, in addition to the three types in the Standard, the company has developed specialized products in high extremely cold and hot areas, which has been put on the market, being applicable for a wide range of apertures
Applicable Environmental Temperature for Products of Various Types
T

ypes

Applicable Temperature Range/℃

Remarks

HSCA-Ⅰ

25~40

the Standard

HSCA-Ⅱ

10~25

the Standard

HSCA-Ⅲ

5~10

the Standard

HSCA-Ⅳ

40~50

Superior to the Standard
The special big aperture product is used in the project of the aperture from 50mm to 100mm.
1. Do wearing safety long sleeve rubber gloves when constructing .Wearing safety glasses when filling the holes. Do not look directly to filled holes.
2. The water-HSCA ratio is 0.30, mix HSCA uniformly with approximately 1.5L of water per 5kg of HSCA by hand or preferably with mechanical mixer.It is harmful if the ratio enlarged. Do control the additive quantity of water strictly. It is better to close the lower limit. Applicable bore diameter is 30-50mm.
3. HSCA is very sensitive to the temperature of the constructing condition, do choose the correct type.
HOW TO WORK ?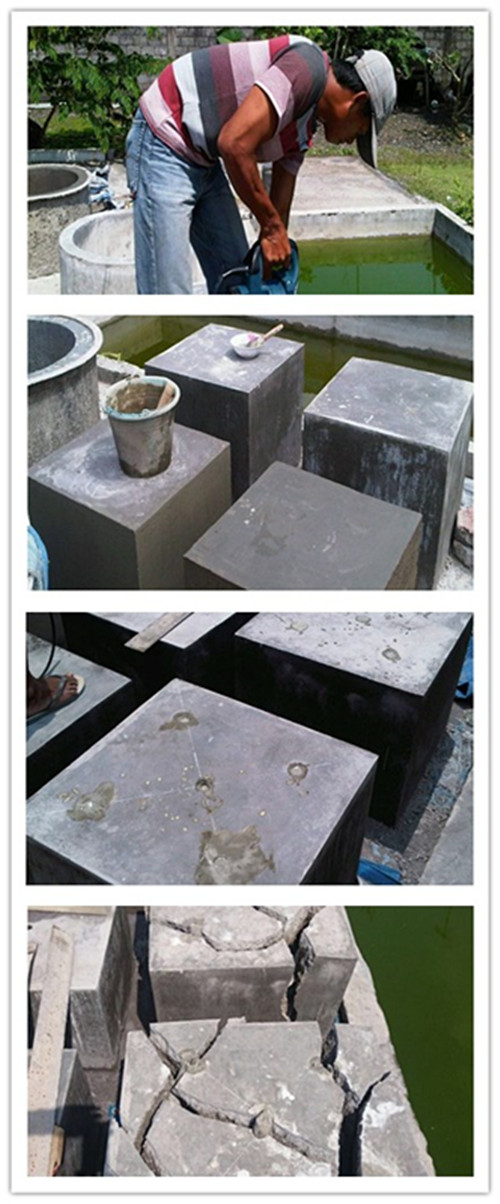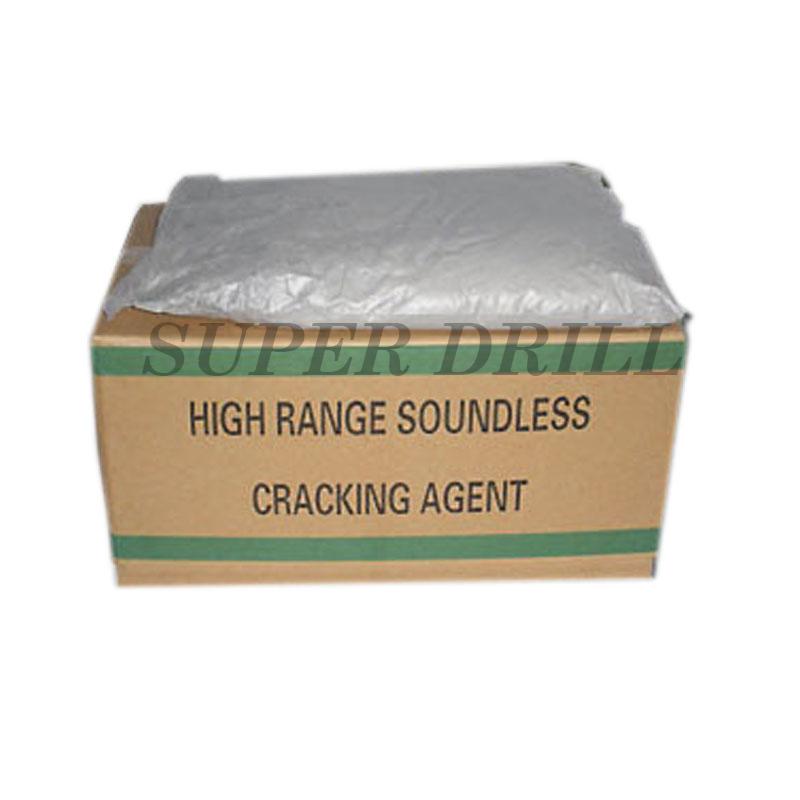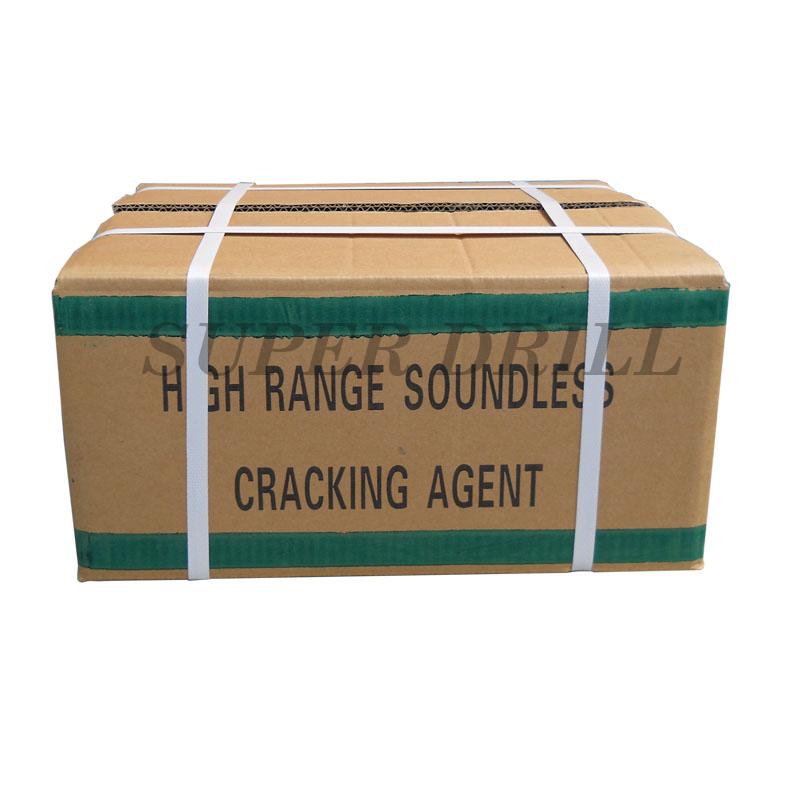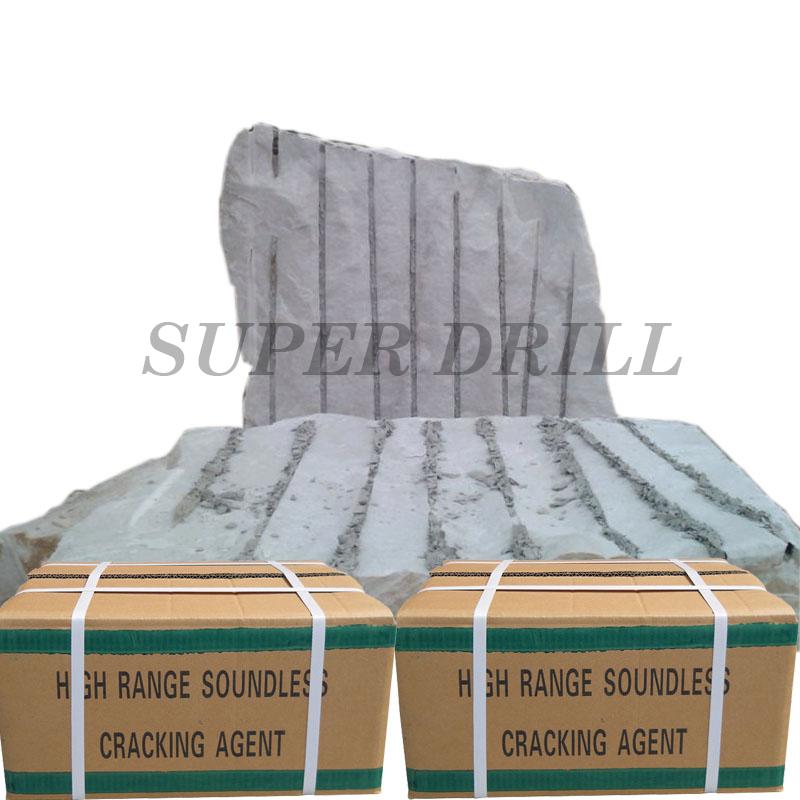 Contact: Lucy
Tel: +86 713 8906693
Whatsapp/Phone:+86 18186993613
E-mail: sales@superdrill.com.cn