HDD drill rod drill pipe
HDD drill pipe is a tool applicable for transferring torque and tension of drillers in the process of directional drilling construction. Due to the fact that it has to bear torsion, tension, bending, friction and vibration in the process of directional construction, the requirements for processing process are very strict.
The raw materials selected by our company are all the alloy structure steels for geographical usage produced by Baogang Steel. After laboratory tests, after laboratory tests, both ends of a pipe are upsetted and proceeded to overall heat treatment, then friction welded. Before finished drill pipes are plated and packaged, a series of tests have to be implemented including hardness, metallurgical structure, physical performances, etc.
Horizontal directional drilling(HDD) drill pipe is widely used in municipal engineering like mining, bridge, tunnel, high way, railway, hydro-power.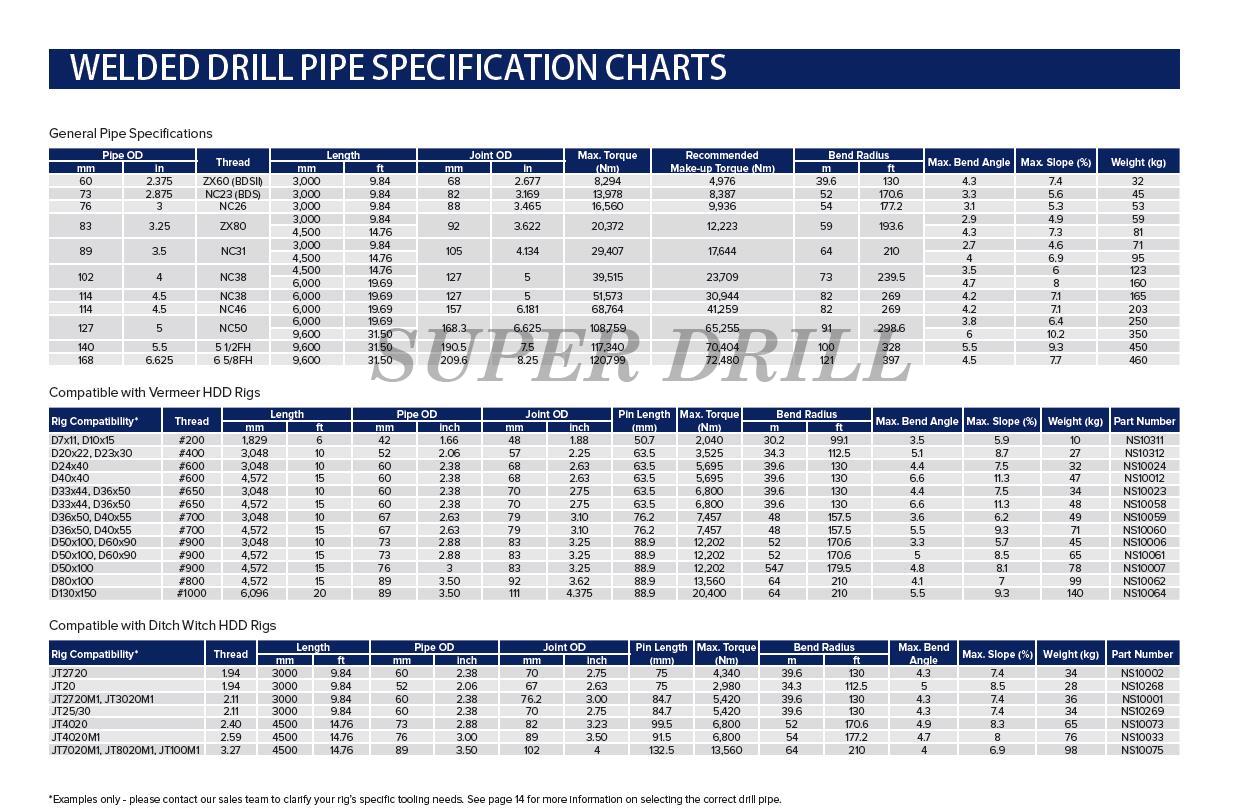 More details please feel free to contact with us.